Rachel C Ward Photography has the honor of working with the premier African American cheer and dance magazine. They take an active role in educating the industry from the perspective of ethnic voices and communities. I'm proud to be apart of an organization that has such a positive impact on the ethnic communities.
Holla Cheer and Dance Magazine
Spring Issue 2014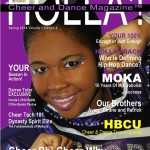 Fall Issue 2014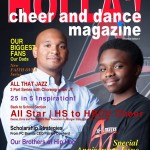 Worlds/Summit Issue 2015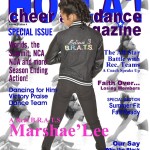 In the Summer of 2015, I participated in the first Destination Senior Style Guide photography conference. I spent 2 incredible days working with 12 of the leading Senior Photographers, a team of Hair and Make Up artists, Stylists and Models. We traveled all over NYC to some breathtaking locations and captured the most amazing images. Several of those images were published in a nation wide Senior magazine. This magazine is at the forefront on Senior style and leading photographers throughout the United States. I am blessed to be considered among these leading photographers.
Senior Style Guide Magazine
August 2015 Issue