I was lucky enough to meet this young lady a couple of years ago. I can honestly say that she has made my life better just by knowing her. She has this amazing, upbeat personality. Always happy, always smiling and always finding a way to help bring light to everyone around her.

At the beginning of her senior year I received the honor of capturing her senior portraits. We made plans to have a couple of sessions during her 2019/2020 school year. At her first session, we visited this beautiful location in Winston. While working on her portraits we discussed her future plans. She wants to become a nurse.
It was only 5 months later when we realized just how needed she would be. At the beginning of 2020 the World was affected by the Covid 19 pandemic. It dramatically affected everyone's plans. Unfortunately I was never able to finish our plans for the rest of her senior photos. My heart broke for all the things that she; and many others like her, were missing out on during their last year of high school.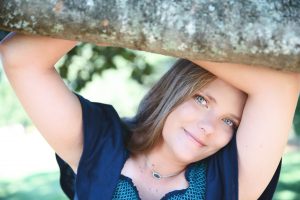 But I did find out that she was accepted in a fantastic nursing program. I am confident that this young lady is on her way to becoming the hero we all need right now. I wish you all the luck and success in your future career, Tabitha!