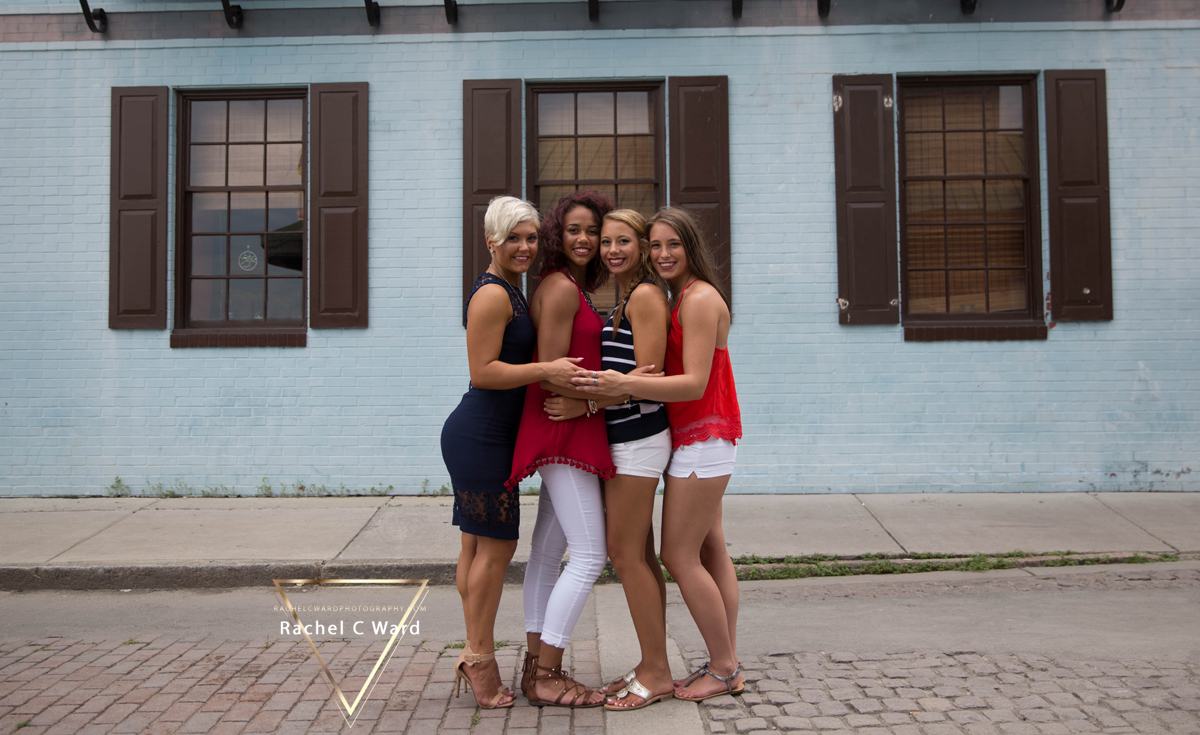 2017 Senior Destination Shoot to Wilmington NC
I'm so lucky this year to have an amazing group of girls that are apart of my Senior Model Crew. For our first shoot together I decided to take them to Wilmington NC. We spent the day walking around Wilmington and visiting some of it's more well-known sites and captured some amazing portraits.
I treated each of my girls to a professional hair and make up artist from Silverceiling.  Maria was amazing. She transformed each girl throughout the day, perfecting each look and made sure that they looked fantastic for their portraits.
The first half of our day was in historic downtown Wilmington and the Riverwalk. This area was incredibly beautiful. There were SO many places that we stopped along our way for pictures, finding little alley ways or gates with flowers or beautiful balconies that overlooked the river. Along the way, we visited an historic house – Graystone Inn. Built over 100 years ago, this historic inn offered us elegant structures and beautiful gardens. We finished our tour of downtown Wilmington at the Riverwalk overlooking the USS North Carolina Battleship.
Next, we visited the boardwalk at Carolina Beach. There were so many colors and lights that we play around at the boardwalk like we were little kids again. We added bubble gum, ice cream, skateboards, skates and even a blow up float sea turtle to our pictures. We had so much fun and everything played well with our So-Cal theme for the portraits.
We finished the day at Fort Fisher's beach with long flowy dresses. It couldn't have been a more perfect setting. Aside from the cactus in the dunes the location gave us so much to work with. There were crazy trees that spread out in all directions, rocks along the beach and beautiful sand and sea.
By the end of the day we were all hot, sweaty and a little salty from our adventures. But we all had a blast together!