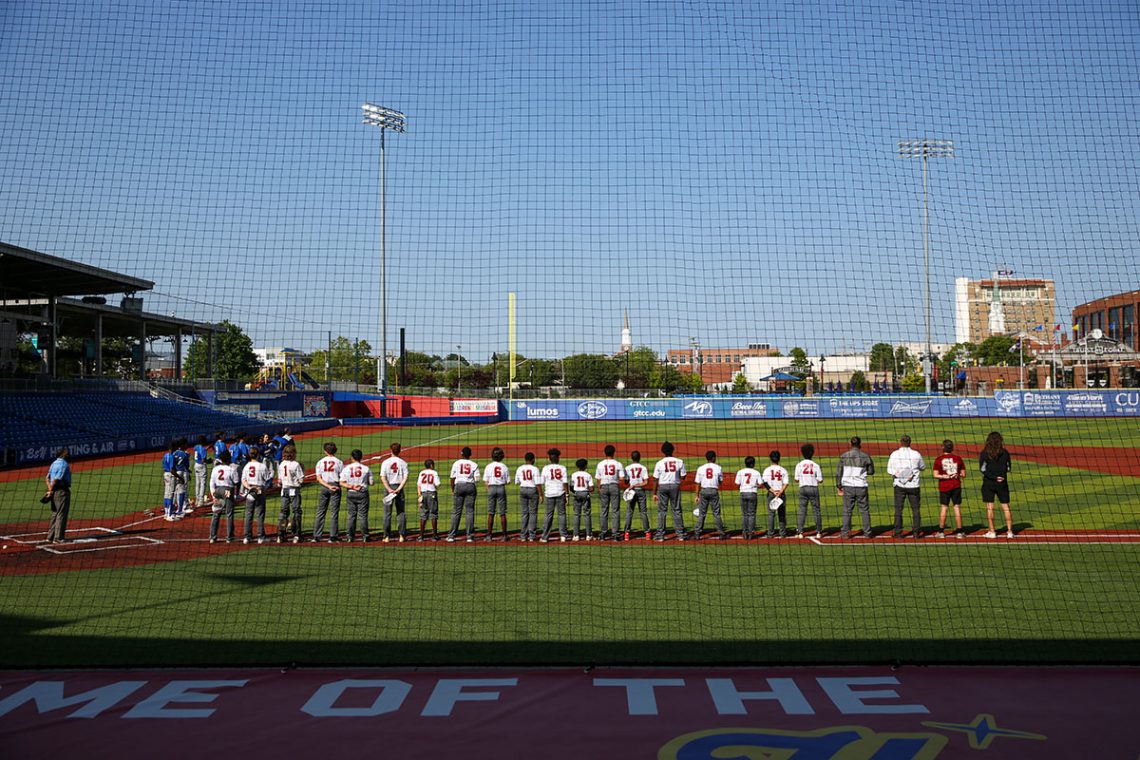 SGMS Baseball Conference at HP Rockers Stadium
The Knights from Southern Guilford Middle took on Allen Jay Prep All-Stars in a conference game held at the High Point Rockers Stadium.
This was a once in a lifetime opportunity for many of these kids to play at a local minor league field. The game remained without a score on either side until the 4th inning when Aaron Miller scored for the Knights. By the end of the 4th inning Allen Jay had scored 2 runs, bringing the score to 1-2. The game finished at the end of the 5th inning with Southern losing to Allen Jay 1-3.
Overall these boys played an amazing game and making some tremendous plays. This game will definitely be one that lasts in their memories for years to come. Great job boys!!